State-of-the-Art EMC Training in Historic Downtown Stoughton, WI
At our newly renovated facility in Stoughton, Wisconsin we offer EMC short courses for engineers and technicians who are new to EMC, as well as courses for EMC professionals that want to keep up with the latest advances in the field. Courses are offered quarterly for small groups of students (between 5 and 16). Registration for open-enrollment classes opens approximately 60 days before the date of the course and closes when the class is filled. Unlike the larger hotel venues, the Stoughton courses provide a more individualized learning environment where students don't just observe classroom demonstrations, they can participate in them.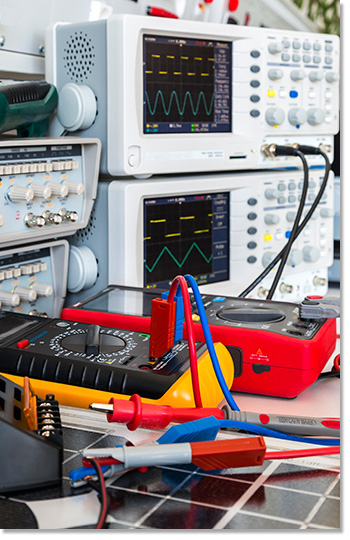 Upcoming Open-Enrollment Courses in Stoughton
Depending on the course, students will have an opportunity to make measurements related to:

Transition Time Control
Shielding Effectiveness
PCB Design Reviews
Conducted Emissions
Radiated Emissions
Transient Protection
Noise Factor and Noise Floor

Parasitic Inductance
Parasitic Capacitance
Resonance
Electrical Balance
Transfer Impedance
Crosstalk
Signal Integrity
Traveling to Stoughton
Stoughton is located just 22 miles from the Dane County Regional Airport in Madison, Wisconsin; and just 118 miles from O'Hare International Airport in Chicago.
Accommodations
Stoughton is an historic community offering a variety of accommodation options. Students are encouraged to try one of the local Bed-and-Breakfasts; however there are a few local hotel options, as well as wide variety of hotels in nearby Madison. Two recommended options are listed below:
Naeset-Roe B&B ($100-$150/night)
Just 3 blocks from LearnEMC. Comfortable and charming B&B. 126 E Washington St, Stoughton, WI, (608) 877-4150
Distance to LearnEMC course: 0.1 miles, 2 minute walk
Quality Inn & Suites (around $90/night)
Local hotel with hot breakfast, pool, whirlpool. 660 Nygaard St., Stoughton, WI, (608) 877-9000
Distance to LearnEMC course: 1.8 miles
More Information